Nurol Holding is a Turkey-based company with activities across construction, tourism, finance, energy and arms sectors.
Its military business is focused on armoured vehicles and includes the FNSS joint venture with BAE Systems which, it states, has delivered 4,000 armoured vehicles worldwide, to Turkish and foreign customers. Its products include "…15-ton class tracked armoured combat vehicles, medium weight tank, 4×4, 6×6 and 8×8 wheeled armoured combat vehicles, heavy class unmanned ground vehicles, rapid deployable amphibious wet gap crossing system, armoured amphibious combat engineering vehicles and turret systems" FNSS operates a facility in Saudi Arabia where it modernises Saudi M113 armoured vehicles. Other markets for FNSS include the Philippines, Malaysia, Indonesia, and the UAE.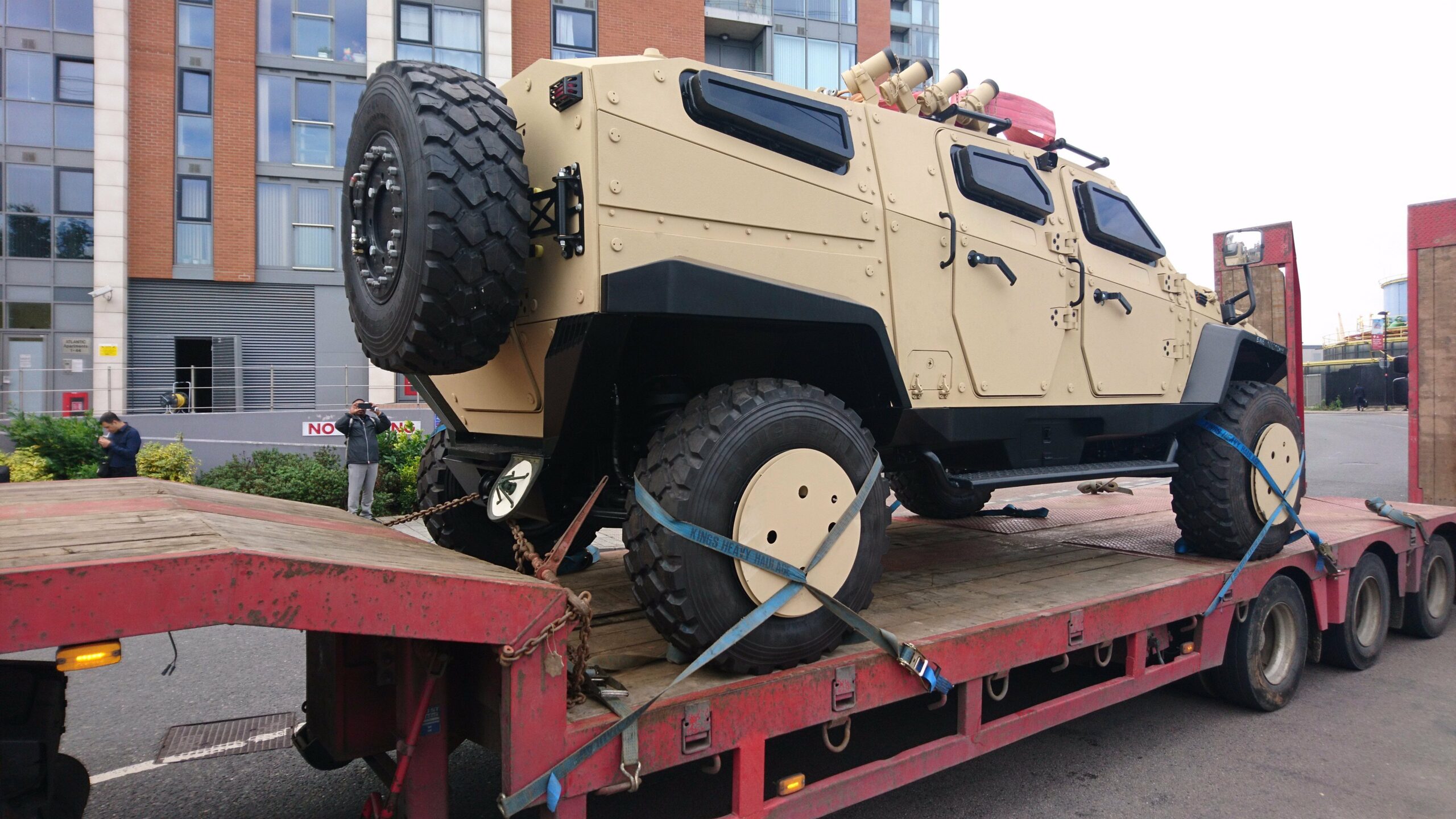 Image: A Nurol NMS 4×4 armoured vehicle on its way into DSEI 2017. The vehicle "offers combat troops a range of capabilities ranging from carrying weapons systems to reconnaissance missions" (Nurol website).
Image source: @reclaimthepower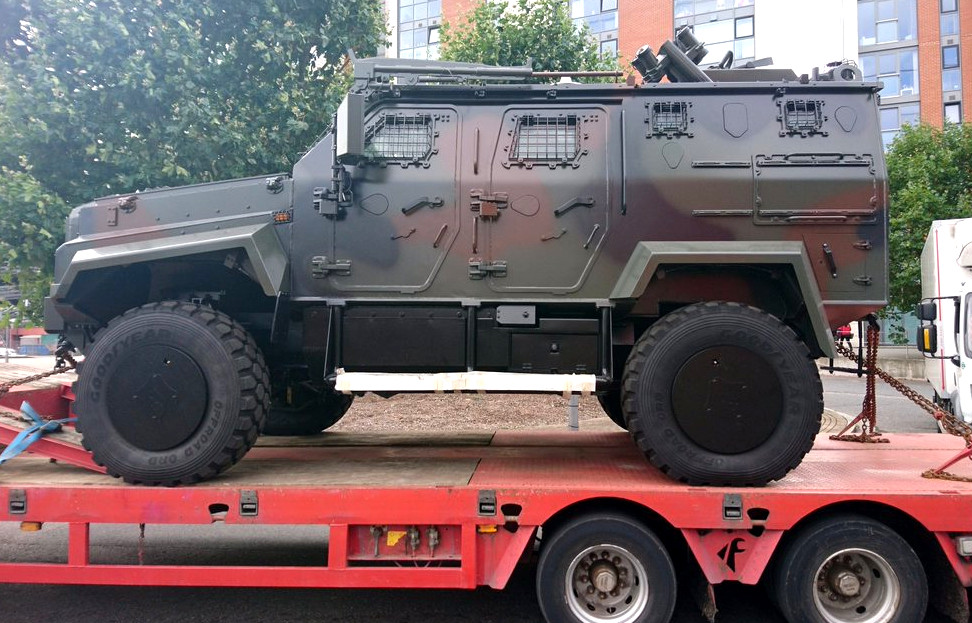 Image: A Nurol Ejder Yalçın armoured vehicle on its way into DSEI 2017. Ejder Yalçın customisations include: Command and Control; Armoured Combat, Personnel Carrier; and Border Surveillance & Security (Nurol website).
Image source: @reclaimthepower