Our friends at Arms Dealers on Trial have made this excellent and inspiring film about their attempts to hold arms dealers from the DSEI arms fair to account for the promotion of illegal torture weapons.
https://player.vimeo.com/video/122144971
DSEI  is the world's largest arms fair. It's a government sponsored event that takes place every two years and brings the world's biggest arms companies and some of the worst dictators to London. The last DSEI saw around 30,000 buyers and sellers from all around the world; including Saudi Arabia, Turkey, Bahrain, Israel, Pakistan and United Arab Emirates.
Illegal weapons have been promoted for sale at every DSEI arms fair since 2005. This includes weapons designed specifically for torture, as well as cluster munitions and anti-personnel landmines. At the last DSEI event, two companies (Tianjin MyWay International of China and Magforce International of France) were identified as promoting illegal torture weapons including fetters, electric stun batons and stun guns.
In the absence of any meaningful response from the state, a group of activists sought to privately prosecute the arms dealers for the promotion of illegal torture weapons at DSEI. The arms companies were compelled to attend court, and the matter proceeded as far as being listed for trial. However, following intervention by senior directors at the CPS, the case was unexpectedly shut down.
This film has been released in defiance of pressures on the campaigners not to speak out about what happened.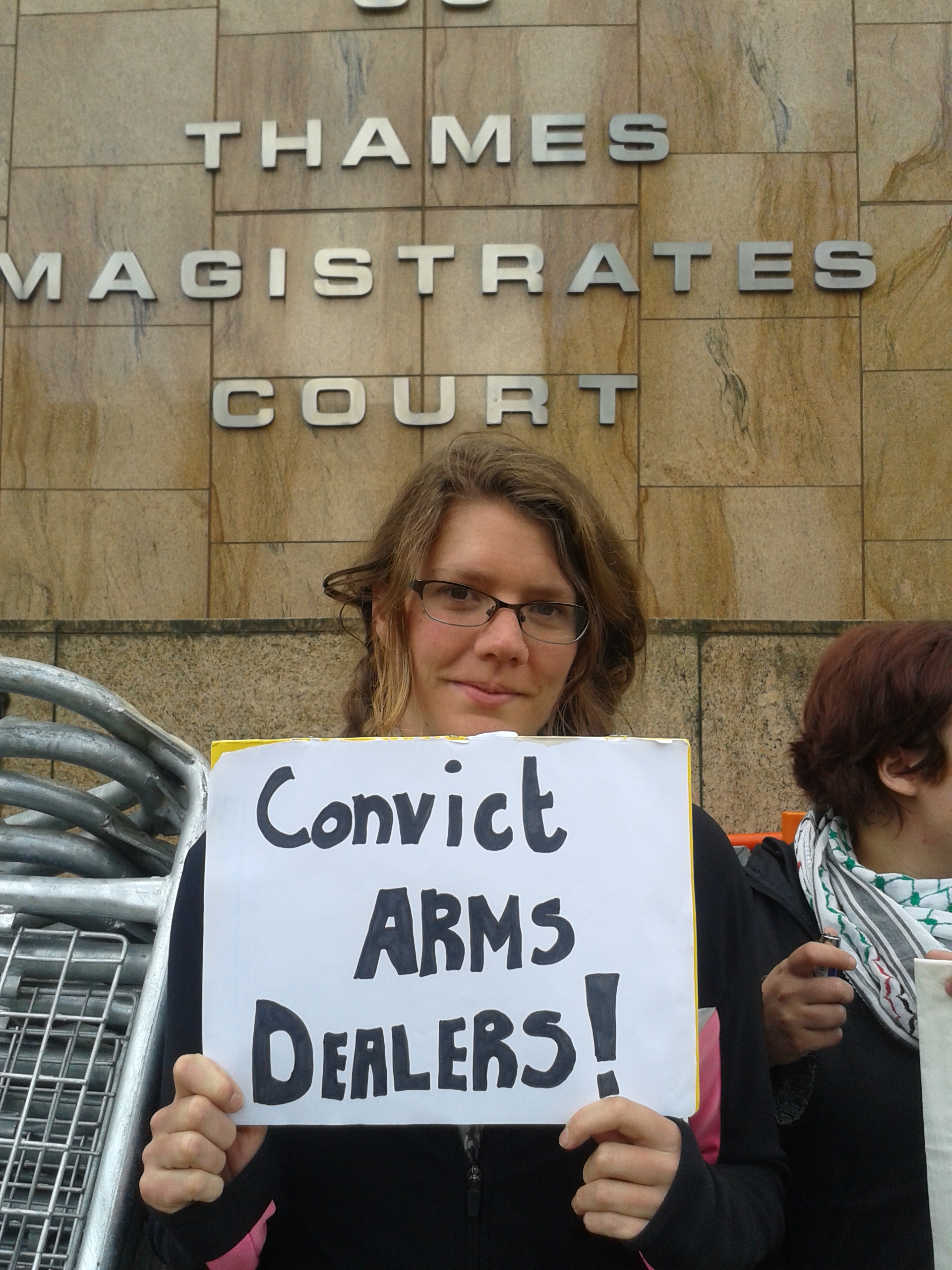 The activists who made this great film aren't just opposed to 'illegal' weapons, they are opposed to the entire arms trade. Their campaign aimed to shine a light on the true nature of the DSEI arms fair, and to highlight the state's relationship with the arms trade, allowing it to operate with immunity.
The DSEI arms fair is currently set to return in September 2015, and to once again bring arms companies, dictators and human rights abusers to London.
For more information about how to get involved in the planned mobilisation against DSEI 2015 please visit the Stop The Arms Fair website.
You can find out more about the Arms Trade on Trial campaign on their website or by following them @DSEIprosecution.