Underneath its nondescript acronym, the DPRTE – or Defence Procurement, Research, Technology and Exportability exhibition – claims to be one of 'the UK's leading' arms fairs. The event brings together a whole host of companies looking to find out what's new in the world of warfare. In its own words, it 'provides a unique promotional, educational and engagement platform'.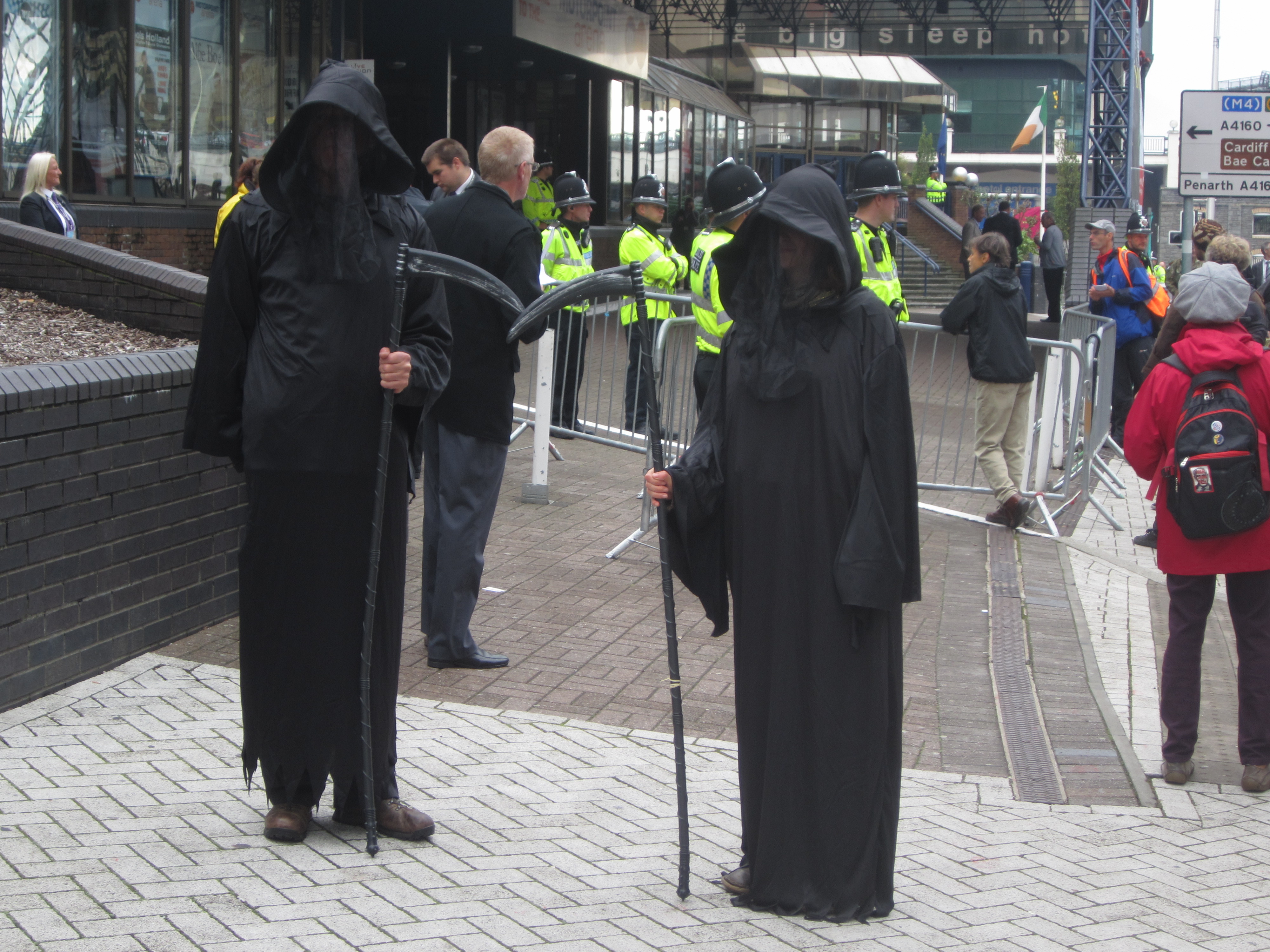 Last year the DPRTE arms fair took place at the University of West of England (UWE) in Bristol. Bristol Against the Arms Trade and students from UWE were of course there to greet them. Major entrances to the campus and the conference building were picketed, traffic chaos across the north Bristol fringe ensued, exhibitors and visitors to the event were delayed, and lectures at the University were cancelled.
After the vigorous protests against the 2013 arms fair, the embarrassed organisers chose not to hold the event in Bristol. The traffic chaos and walk of shame past shouts and placards seemed to have been enough to deter the organisers from returning to our city and 2014's DPRTE was held in Cardiff last week.
We were, of course, there to greet them.
Major exhibitors of 2014 included our Bristol based friends BAE Systems, the world's 3rd largest arms producer, who have a very special relationship with both the UK government and the Saudi dictatorship. We also saw Airbus, the 2nd largest arms producer in Europe, whose markets include the authoritarian regimes of Saudi Arabia, UAE, and Kazakhstan.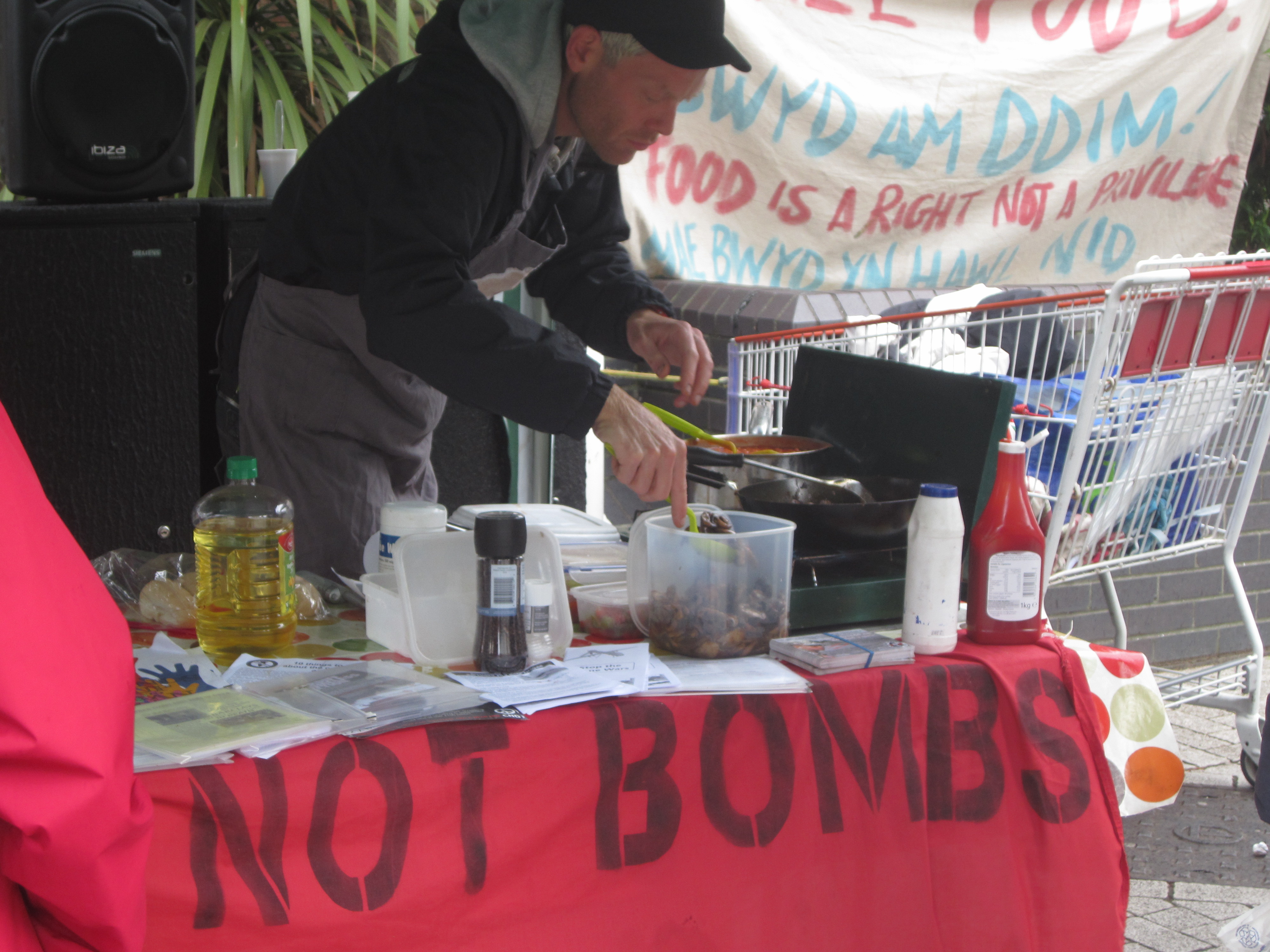 As delegates arrived at Cardiff's Motorpoint Arena they were welcomed by a crowd of peace activists, Quakers, banners, intimidating photographers and a couple of Grim Reapers. Passers-by stopped to chat to about the event taking place in their city and were even treated to an amazing free breakfast courtesy of Food Not Bombs.
We've yet to find out where next year's DPRTE will be held and whether our shouts were loud enough to kick the arms fair out of Cardiff as well as Bristol.
Wherever it is, we will of course be there to greet them.