London CAAT decided on a "Merchants of Death" walk as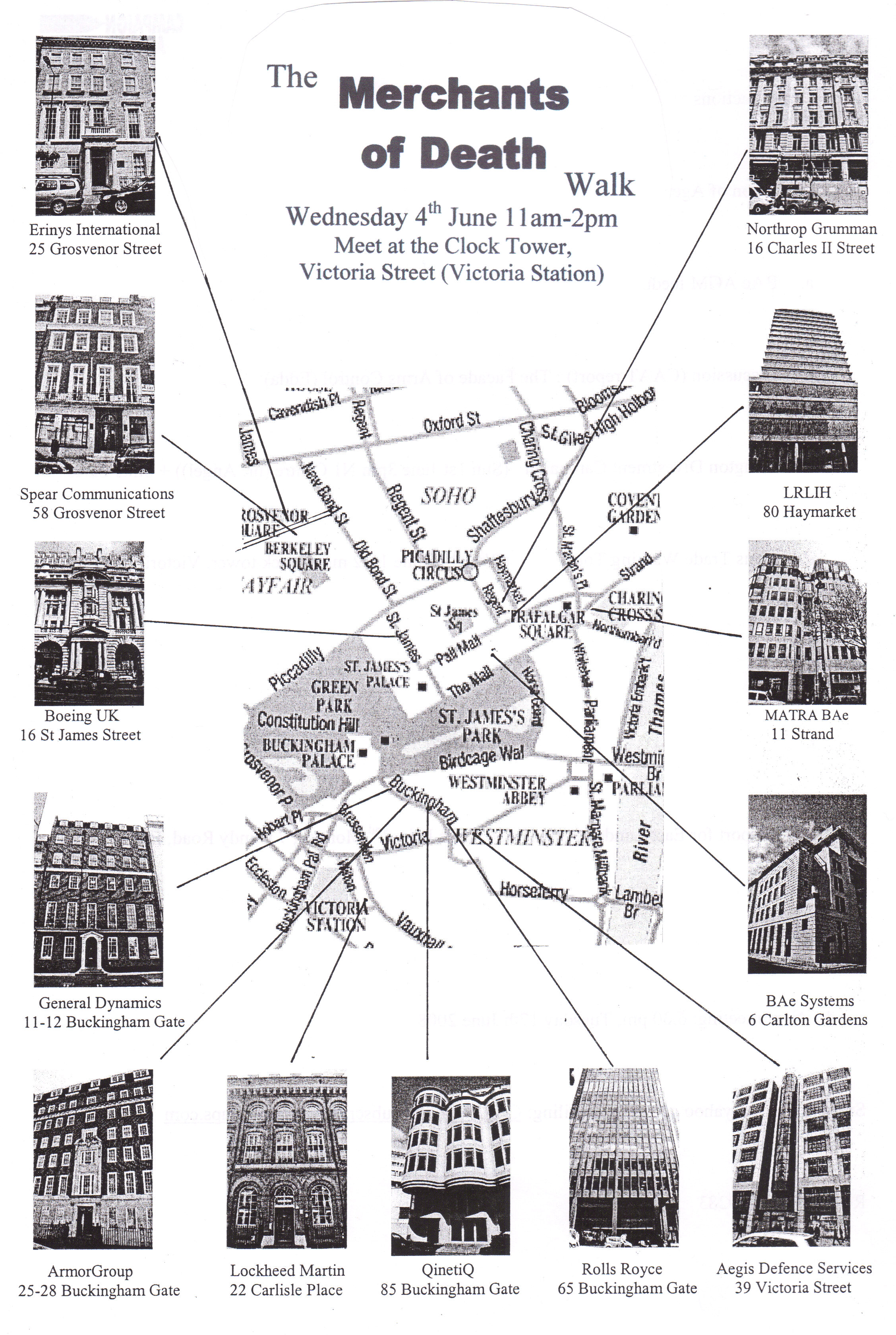 one part of our "Stop the Arms Trade Week". Rather than a series of protests, this was a more sedate tour of Central London, with descriptions of certain companies thrown in. So thirteen of us met outside Victoria station and even had the sun shining on us. In terms of the types of companies we went to, there was a clear distinction.
Obviously, we took in major military producers and arms dealers such as BAE Systems, Boeing UK, Rolls Royce, Lockheed Martin (including INSYS), QinetiQ, MATRA BAe, Northrop Grumman, General Dynamics and Land Rover Leyland International Holdings. Among such "Merchants of Death" there is a long history of corruption, sometimes involving countries with serious records of human rights abuse, which underlines how indiscriminate the trade is.

In addition, the knowledgeable guides informed those present of the details of some of the numerous corporate mercenaries who have their offices in Central London. These include Spear Communications, Aegis Defence Services, Erinys International and ArmorGroup. These Private Military and Security Companies are making a killing out of wars in Iraq and Afghanistan in a trade worth more than $100 billion. PMSCs outnumber British soldiers in Iraq by a ratio of more than 6:1.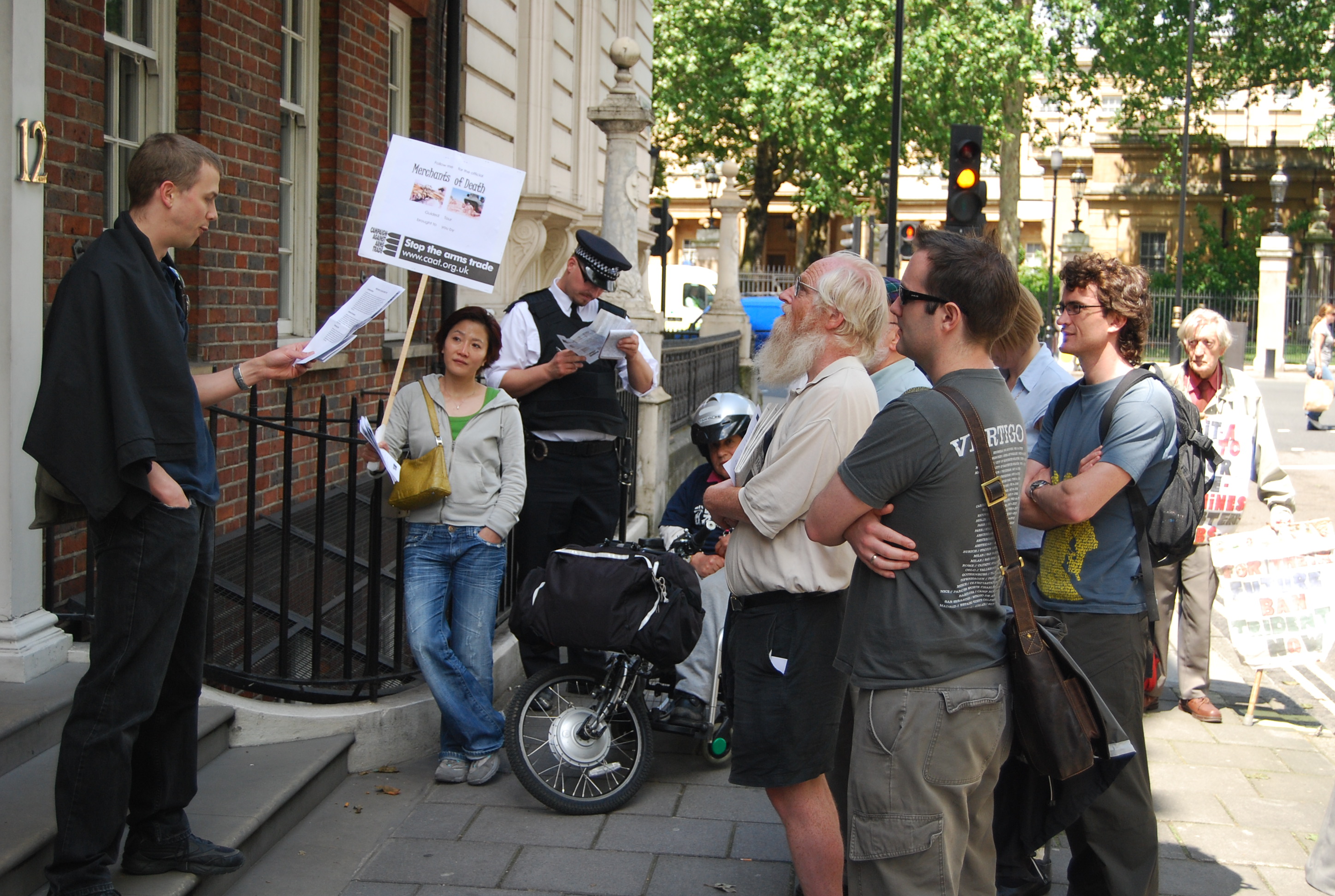 We were also able to discuss certain themes as we progressed. Rolls Royce, the single biggest employer of engineering graduates (BAE is second), benefits from the hundreds of millions that military exports are subsidised by and those subsidies clearly skewer the market. QinetiQ, owned now by the Carlyle Group (which includes John Major), and MATRA BAe, who supplied the last head of DESO, afforded us the opportunity to talk about the revolving door between government and business.