Last week, a coalition of European and Yemeni groups, including CAAT, submitted a dossier to the International Criminal Court in The Hague, asking them to investigate European government and arms company officials for potentially aiding and abetting war crimes in Yemen.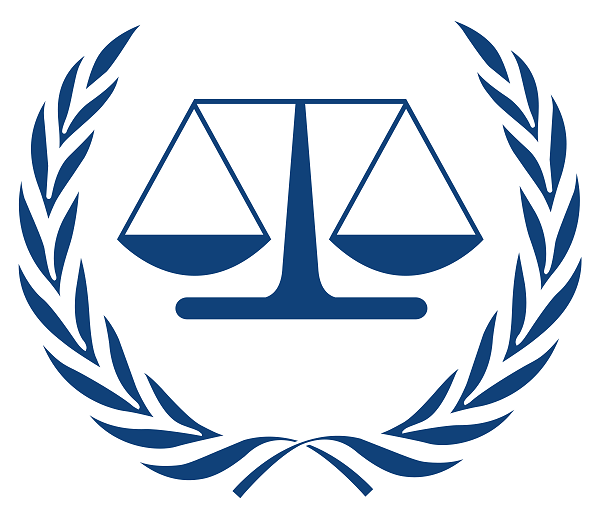 Saudi Arabia and their coalition partners have been bombing civilians in Yemen ever since they entered the war there in March 2015. According to the Yemen Data Project, almost a third of coalition air strikes have been against civilian targets, and in another third of cases the nature of the target was uncertain. Around 100,000 people in total have been killed since the war started.
War crimes
The UN Panel of Experts on Yemen, as well as numerous Yemeni and foreign NGOs have documented hundreds of cases of specific attacks against residential areas, schools, hospitals, agricultural facilities, market places, gatherings such as weddings and funerals, and civilian factories, many of which have killed dozens of civilians, and where no military target has been in evidence nearby. These attacks are very likely to be violations of International Humanitarian Law (IHL – often known as the "laws of war"), and many may be severe enough to be classed as War Crimes. Meanwhile, the Saudi-led partial blockade of the country's air and sea ports has helped create a devastating humanitarian crisis that has already killed tens of thousands, and has put 24 million people in need of humanitarian assistance. There is a strong case that Saudi Arabia and its allies have been using starvation as a weapon of war, which would also be a war crime.
Who is responsible for these probable war crimes? And who can be held to account for them. Of course, those most directly responsible are the military and political leaders in Saudi Arabia, the United Arab Emirates (UAE), and other coalition members, who are waging the war, and the military officers who order and carry out attacks. Unfortunately, as Saudi Arabia and the UAE, and most of their coalition partners, are not signatories to the International Criminal Court (ICC), and neither is the Yemen where the crimes take place, the actions of these leaders and officers fall outside the jurisdiction of the ICC.
However, responsibility for the crimes goes well beyond those directly engaged in the war. Campaigners have long argued that those who supply the arms used to wage wars and commit such atrocities, while knowing full well how these arms are being used, share the moral responsibility. This includes both the companies that produce and sell the weapons, and the governments that sanction and promote the deals. But can they also be held legally accountable for their role in enabling war crimes?
Holding the guilty to account
Last week in The Hague, on the 11th of December, a coalition of groups, including CAAT, launched an effort to do just that, submitting a 350-page Communication to the ICC, asking the Office of the Prosecutor (OTP) to launch an investigation into whether senior arms company executives and government officials (political or civil service) involved in arms export decisions, may be responsible for aiding and abetting war crimes in Yemen. The coalition is led by the European Centre for Constitutional and Human Rights (ECCHR), a group of lawyers who pursue international human rights cases, and also includes Mwatana for Human Rights (a Yemeni NGO that documents abuses by all sides in the Yemen War), Amnesty International, Centre Delas (Spain), and Rete Disarmo (Italy).
The Communication lists five countries as key suppliers of the Saudi-led coalition: the UK, France, Germany, Italy, and Spain. The companies listed include those selling fighter aircraft to the Saudi-led coalition:
BAE Systems (UK), producers of the Tornado and Typhoon aircraft used by Saudi Arabia;
Airbus Defence & Space S.A. (Spain), co-procuers of the Typhoon;
Airbus Defence & Space GmbH (Germany), co-producers of the Typhoon;
Leonardo (Italy), co-producers of the Typhoon;
Dassault Aviation (France), maker of the Mirage fighters used by UAE;
Other companies named are those selling bombs, missiles, and related equipment used in the war:
MBDA UK Ltd.;
MBDA France;
Raytheon Systems Ltd. (UK);
Rheinmetall (Germany) through its subsidiary RWM Italia S.p.A. (Italy);
and Thales, who produce targeting equipment used to deploy the weapons.
As well as supplying a large proportion of the aircraft that make up the Saudi and UAE's air strike force, the companies concerned also provide ongoing supplies of spare parts, maintenance and repair, technical support, and training, necessary to keep the aircraft flying. BAE Systems in particular has 6,300 employees in Saudi Arabia, without whose work the UK-supplied Tornado and Typhoon aircraft – more than half the Saudi strike force – would quickly be grounded.
While Yemen, Saudi Arabia, and UAE are not party to the ICC, the five European countries are. Thus, the Communication argues, the decisions taken by these governments and companies to export arms, provide services, and issue export licences, are taken on the soil of ICC participant countries, and are thus subject to the jurisdiction of the ICC.
ECCHR have produced a case report, and a set of Q&A, with more details about the case.
This case… may serve as a reminder to all those involved in arms export decisions… that their choices have potentially deadly consequences, for which they may one day be held to account.
The ICC and CAAT's Judicial Review
This is of course not the only legal case relating to this issue; CAAT's own Judicial Review case against UK arms sales to Saudi Arabia, following our June 2019 victory in the Court of Appeal, where the judges ruled that the UK Government's approach to approving export licenses for arms that could be used in Yemen was "irrational and therefore unlawful". The Government has been granted leave to appeal to the Supreme Court, and we await a court date.
The case before the ICC, however, is of a very different nature, equally and important and complimentary to the Judicial Review. CAAT's case is a matter of administrative law regarding government policy, and if successful it could force the government to change the way it goes about export licensing – in the best case, it might force a complete halt to arms sales to Saudi Arabia and other coalition countries so long as the air war in Yemen is ongoing. The ICC case, however, is a matter of personal, criminal responsibility for war crimes, specifically the crime of aiding and abetting such war crimes through the supply of arms. At present, no specific individuals are accused; what the Communication is asking is for the OTP to investigate which individuals in the governments and companies concerned might be responsible for any potential crimes.
The road to actually placing any government ministers or officials, or arms company executives, in the dock at The Hague, is a very long one, and it is possible that no charges will ever be brought. But the principle that those who commit, or who enable and assist in the commission of war crimes, should be held accountable for their actions is of incredible importance. It would be better if leaders and senior officers and officials of the countries actually waging the war could also be held to account; perhaps it will be in the future. But so long as this case is live, it may serve as a reminder to all those involved in arms export decisions, whether at a government or corporate level, that their decisions have potentially deadly consequences for the people on the receiving end of their weapons, for which they may one day be held to account.