Solidarity with Hong Kong protesters standing up against repressive laws. UK-made tear gas is still being used against protesters.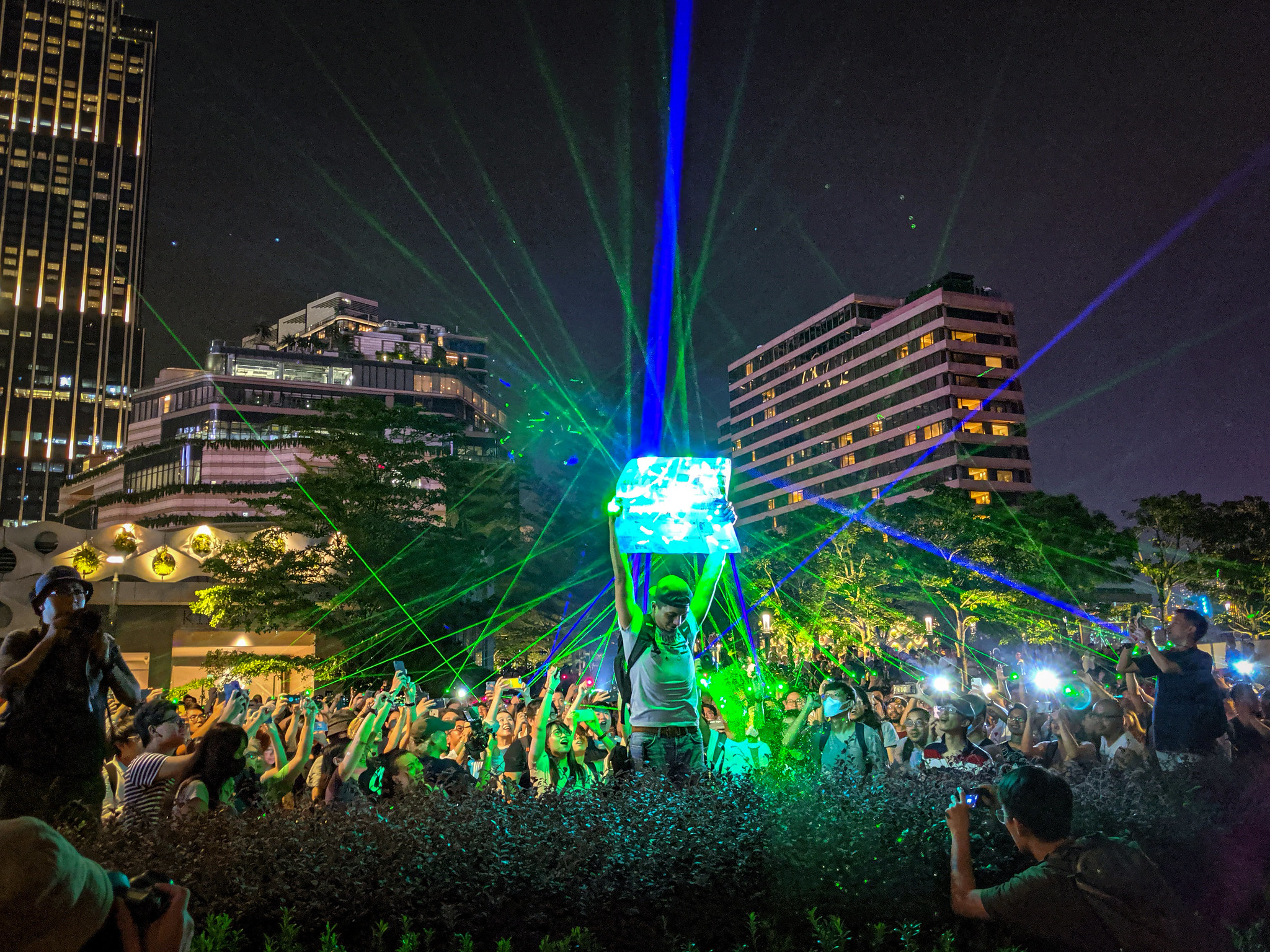 In June 2019 police in Hong Kong used tear gas, rubber bullets, water cannons and batons to violently disperse protests opposing the new Extradition Bill. Some of this equipment was manufactured in the UK and sold with the support of the UK government.
In August, protests against the administration of Chief Executive Carrie Lam continue – and so does the use of tear gas and other force against protesters.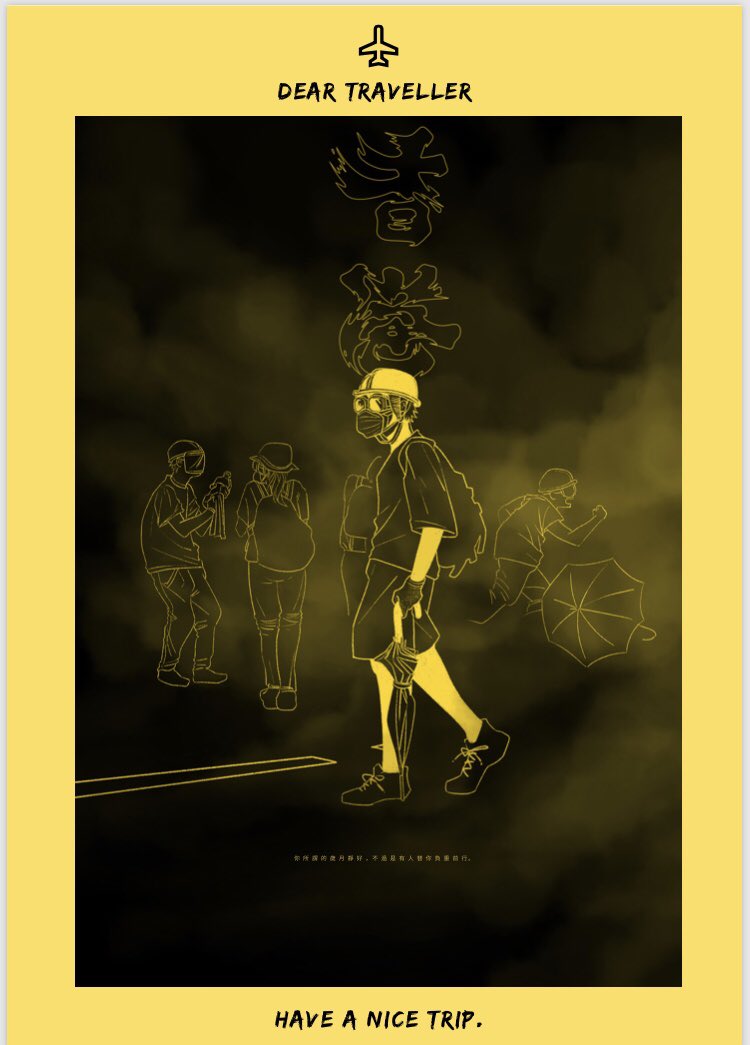 Thousands took part in a General Strike on August 5, with protests and road occupations bringing parts of the city to a standstill – again meeting a violent response from police.
Police told press they had used "around 20 sponge grenades, 140 rubber bullets and 800 tear gas grenades against protesters" on that day alone. More than 2000 tear gas grenades have been used since the protests began.
Exposing UK arms sales
CAAT highlighted how the UK government had granted a number of licences allowing the export of a wide range of crowd-control equipment, including CS hand grenades, anti-riot shields, body armour, and crowd control ammunition to Hong Kong. The most recent licence was granted in December 2018 (the latest month for which data is available).
After growing pressure, the then Foreign Secretary Jeremy Hunt announced in June that the UK would suspend sales of tear gas and other crowd control equipment to Hong Kong until human rights concerns have been addressed.
Yet this makes no difference to the UK-made equipment that has already been exported. It is likely that the Hong Kong police will have large stockpiles of UK-made arms ready to be used – and indeed images of canisters with UK markings continue to emerge.
It also emerged that the government had also approved the export of spying equipment to the Hong Kong authorities just weeks before the protests in June.
UK tear gas exports should not have been licensed
UK export rules say that arms export licences should not be issued where there is a clear risk that the goods might be used for internal repression. Yet all of these exports had been licensed by the UK government despite the previous use of tear gas against peaceful protesters in Hong Kong.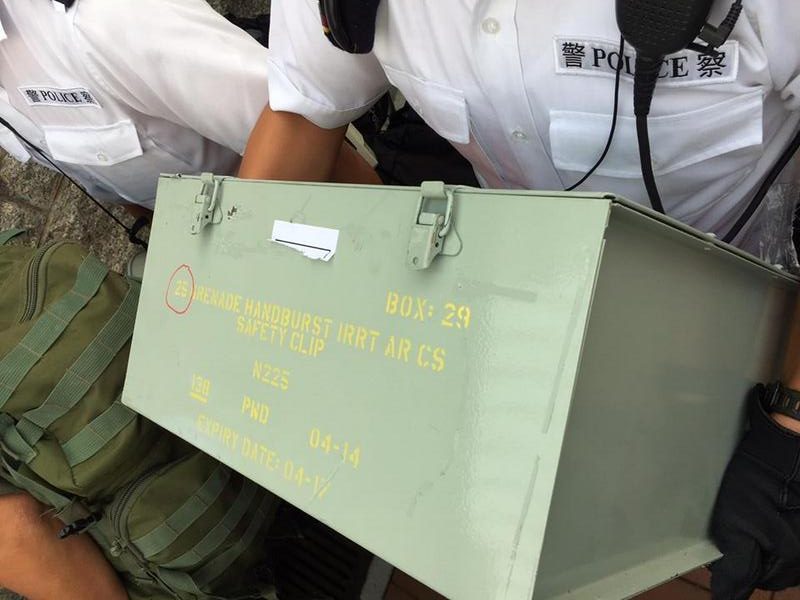 UK tear gas was also used against Umbrella Movement democracy protesters in Hong Kong in 2014. Police used considerable amounts of tear gas to try to disperse protests calling for a free election for the Chief Executive of the territory. Images showed that at least some of the tear gas used was provided by UK arms company Chemring, which subsequently confirmed that it was a long term provider of tear gas to Hong Kong.
Prior to the 2014 protests, the UK government had granted seven licences for the export of tear gas to Hong Kong between the start of 2010 and January 2014 worth £180,000, as well as an Open Licence which allowed unlimited quantities to be exported. At the time the Government said it would reconsider its policies in light of the attacks, but the arms sales continued.
Still promoting arms sales
Despite its rhetoric on human rights in Hong Kong the UK government is still putting arms sales first.
Shockingly the UK government has extended an invitation to Hong Kong to send a delegation to DSEI, one of the world's largest arms fairs, taking place in London this September. This means the authorities will be invited to browse military and policing equipment from more than 1600 arms companies around the world, and initiate new deals.
So, even if the UK government is not currently licensing exports to Hong Kong, it will still be actively seeking future business – and enabling deals with others.
Creative resistance
Hong Kong's protests are an inspiration of creative responses and iconic images.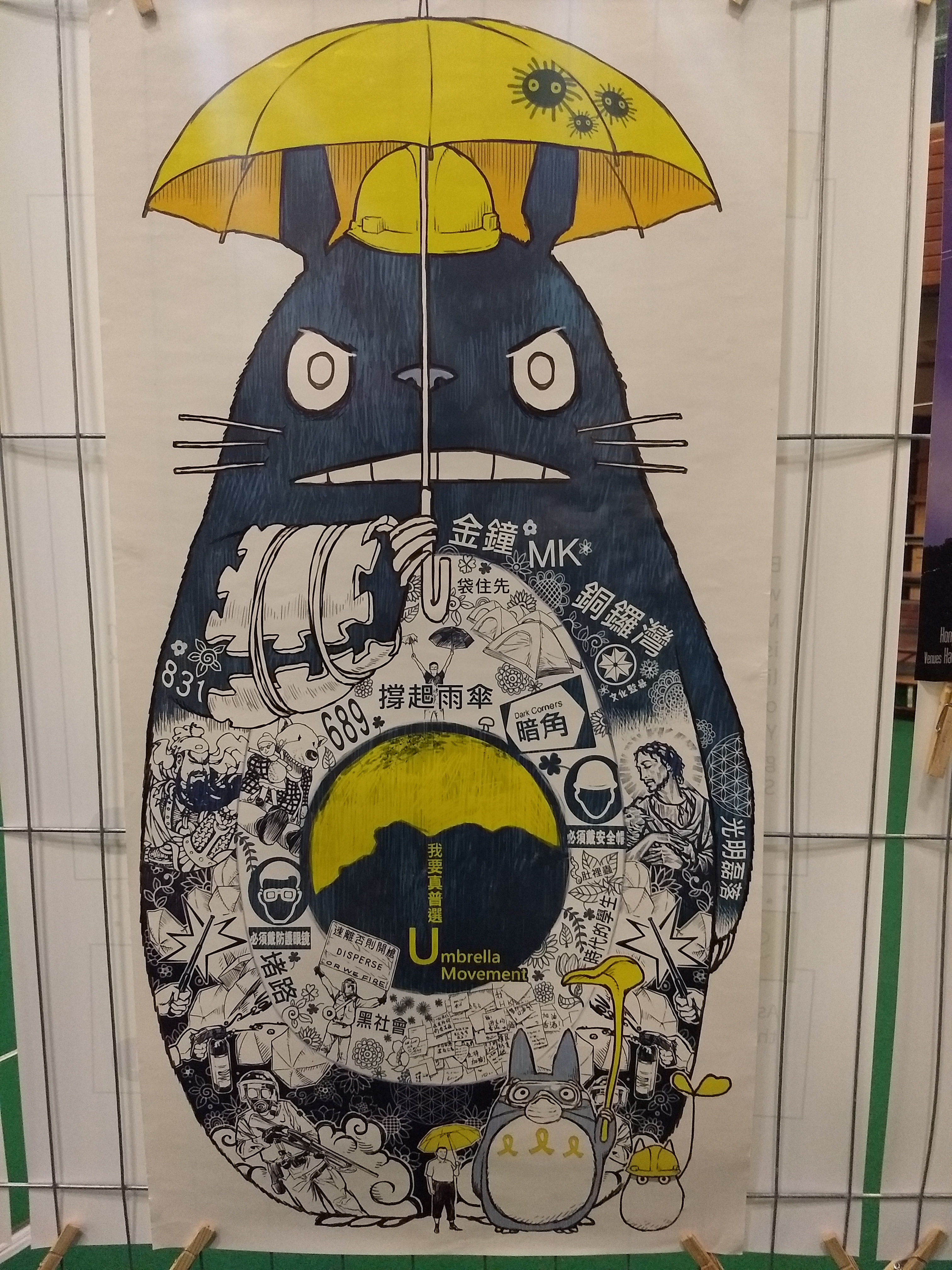 Some of this featured in the Design Museum's 'Hope to Nope' exhibition in 2018. Democracy for Hong Kong were part of the Nope to Arms Collective, and withdrew their collection of Umbrella Movement related artwork from the exhibition in protest after the Museum hosted an event for the arms manufacturer Leonardo.
And, after days of teargas and injuries, check out this joyful protest, taking down police propaganda with laser shows, shadow puppetry and partying.
Take action in solidarity