What a incredible start to the Stop DSEI week of action. Huge kudos to the efforts of Palestine Solidarity Campaign UK, War on Want and all their friends who created a beautiful first day of direct action, workshops, dance and music, to protest and disrupt the set up of the London arms fair and say Stop Arming Israel.
Why take action to Stop Arming Israel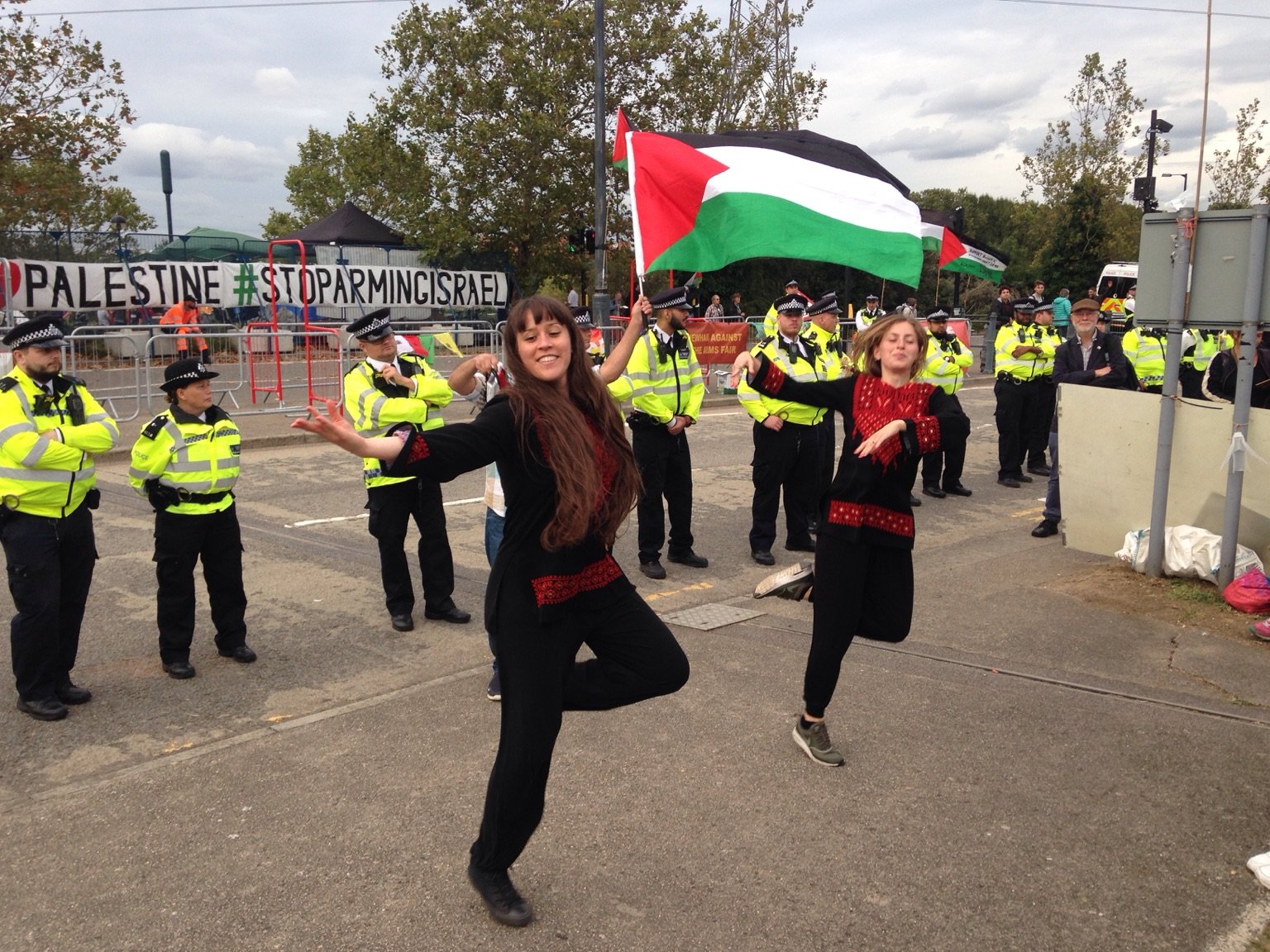 Despite Israel's indiscriminate acts of violence against the Palestinian people and its brutal occupation of Palestinian land in defiance of international law, the UK government has invited the government of Israel to send a military delegation to the DSEI arms fair in London next week. Many Israeli arms companies will also be displaying their 'combat-proven' weapons to military buyers from around the world.
Since March 2018, Palestinians in Gaza have been marching to the fence which has entrapped them in the "world's largest open air prison". Palestinians are demanding their fundamental right to return to the homes from which they and their families were expelled in 1948 and 1967 – a right enshrined in international law – and an end to the illegal blockade. Israel has met these protesters with brutal live fire, killing over 250 and injuring and maiming over 30,000 in Gaza – violence made possible by Israel's trade in arms with countries like the UK.
A UN report earlier in the year stated that Israel's deliberate shooting of unarmed Palestinian civillians at close range – including medics, journalists, children and disabled people – may have constituted 'war crimes or crimes against humanity'. Yet only months later, the UK government invited Israel to the DSEI arms fair.
Today, hundreds took action to stand in solidarity with Palestinians peacefully resisting occupation and oppression.
War and repression start here, and we can stop it here.
Here are some of the highlights of Monday's action, in case you missed it.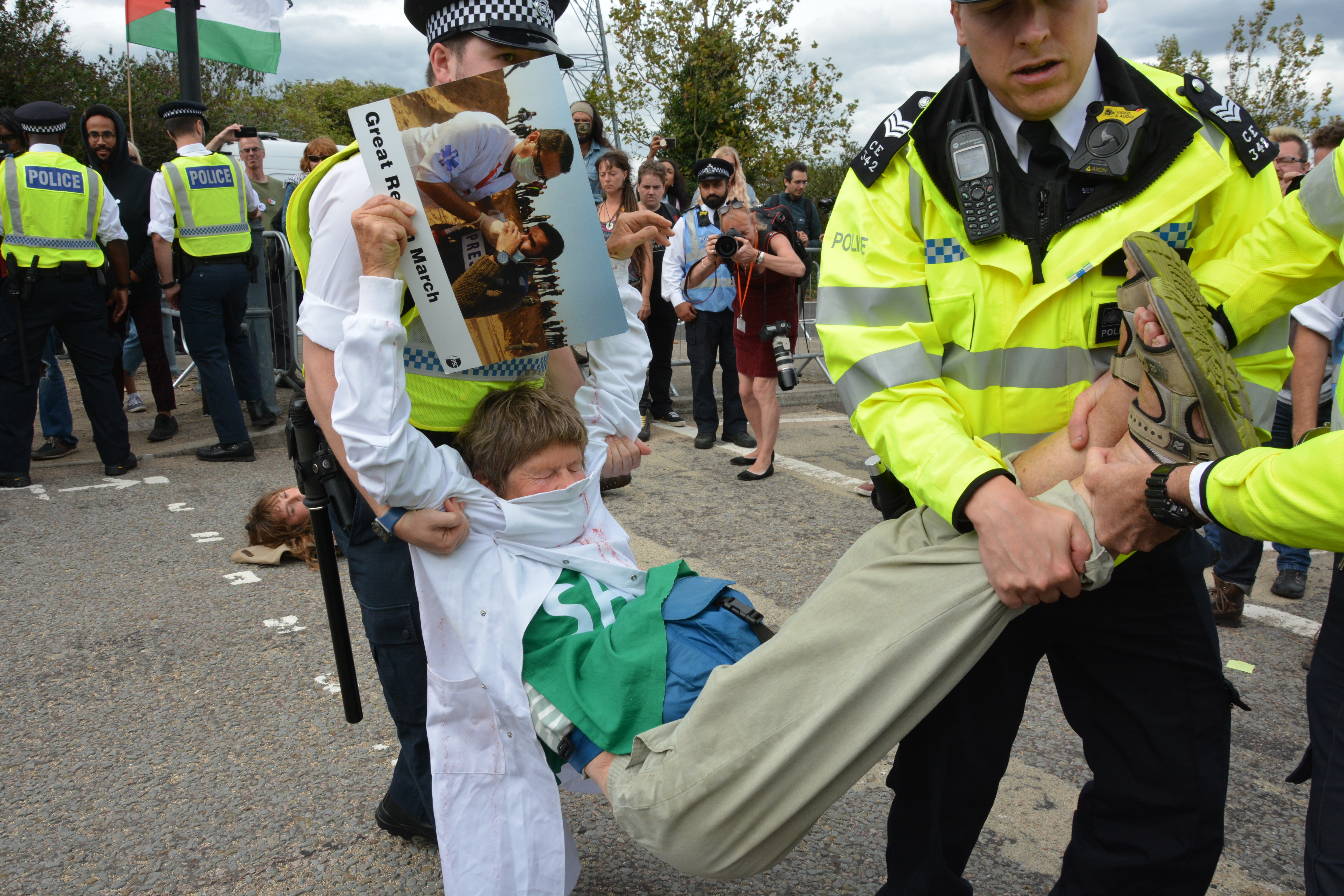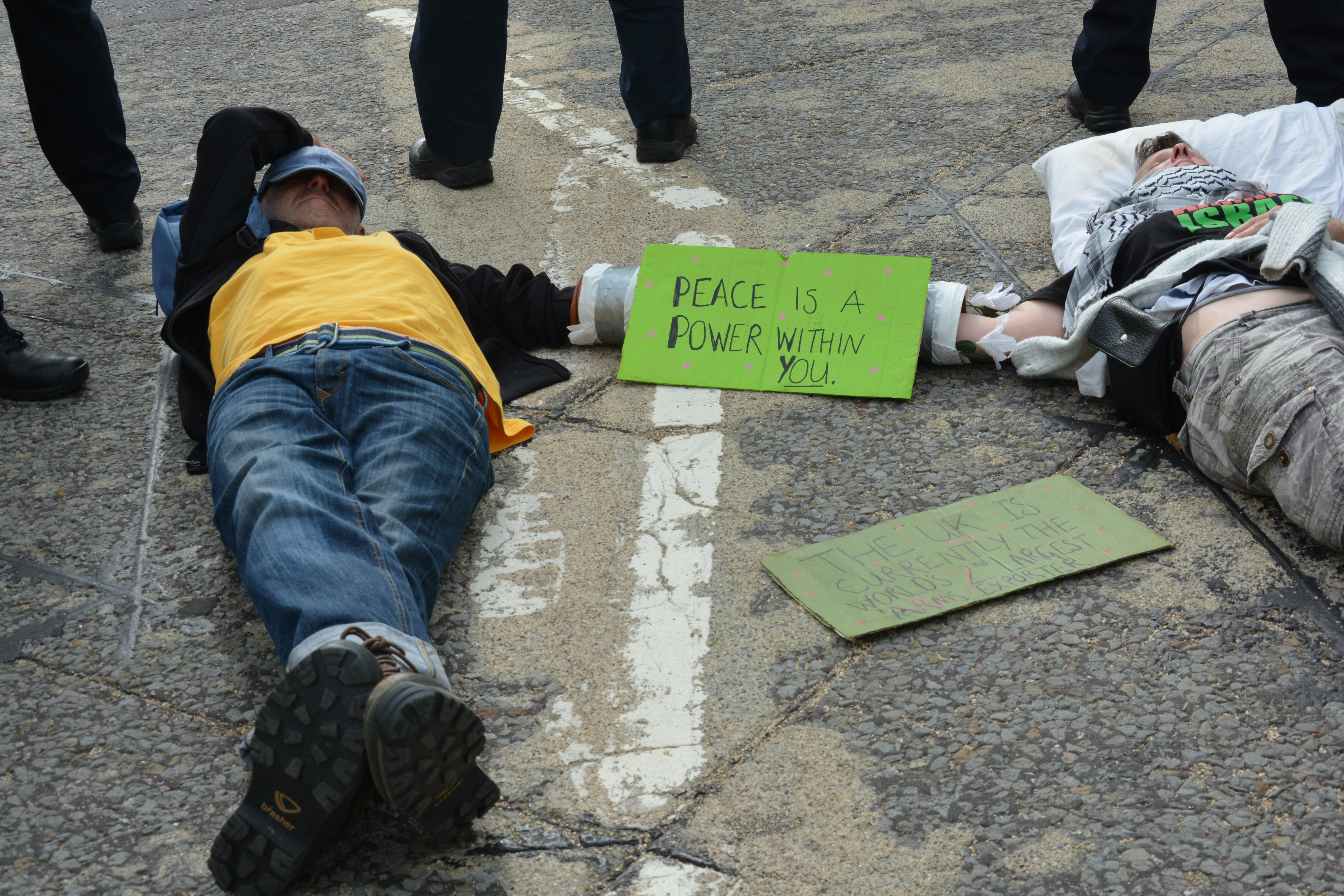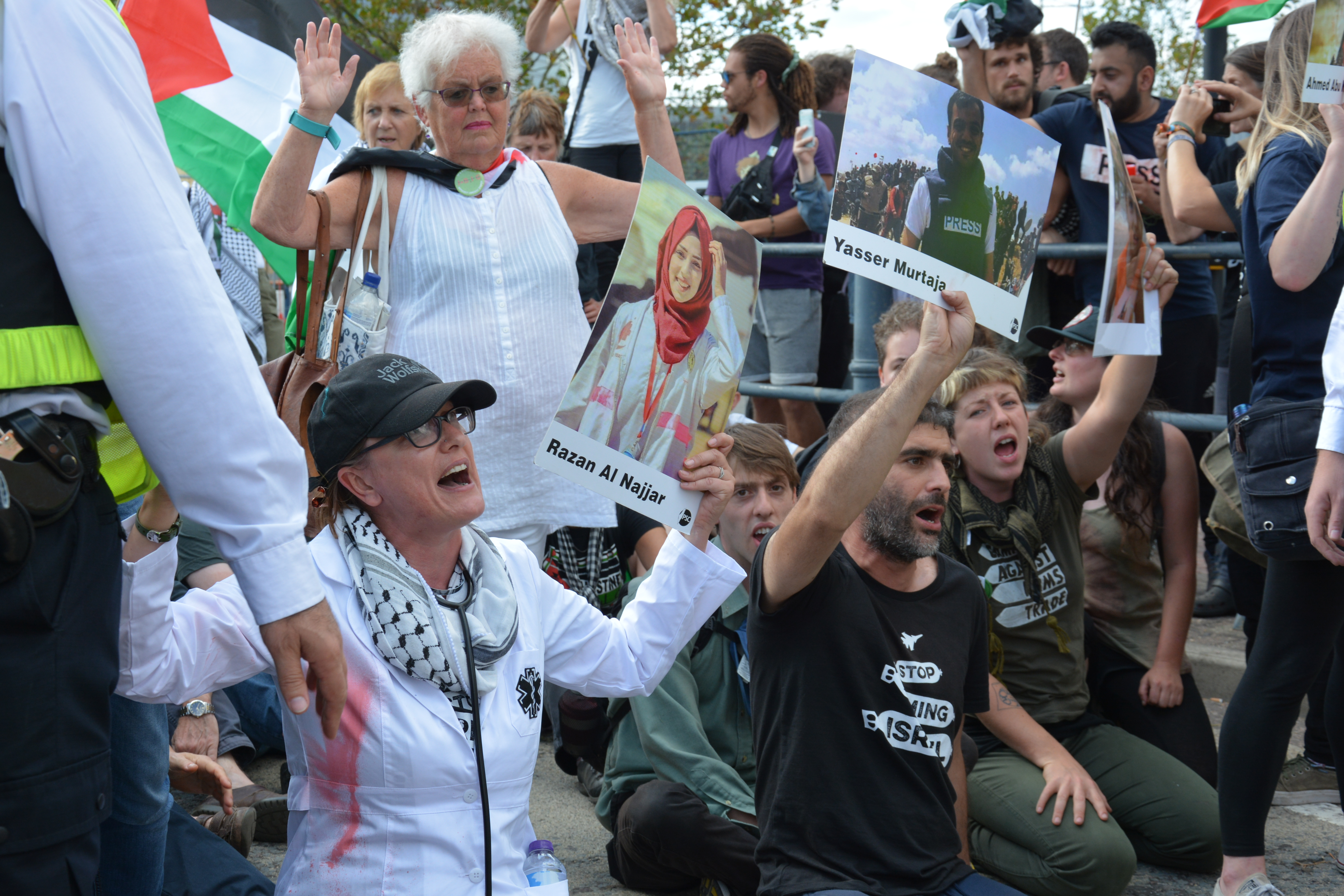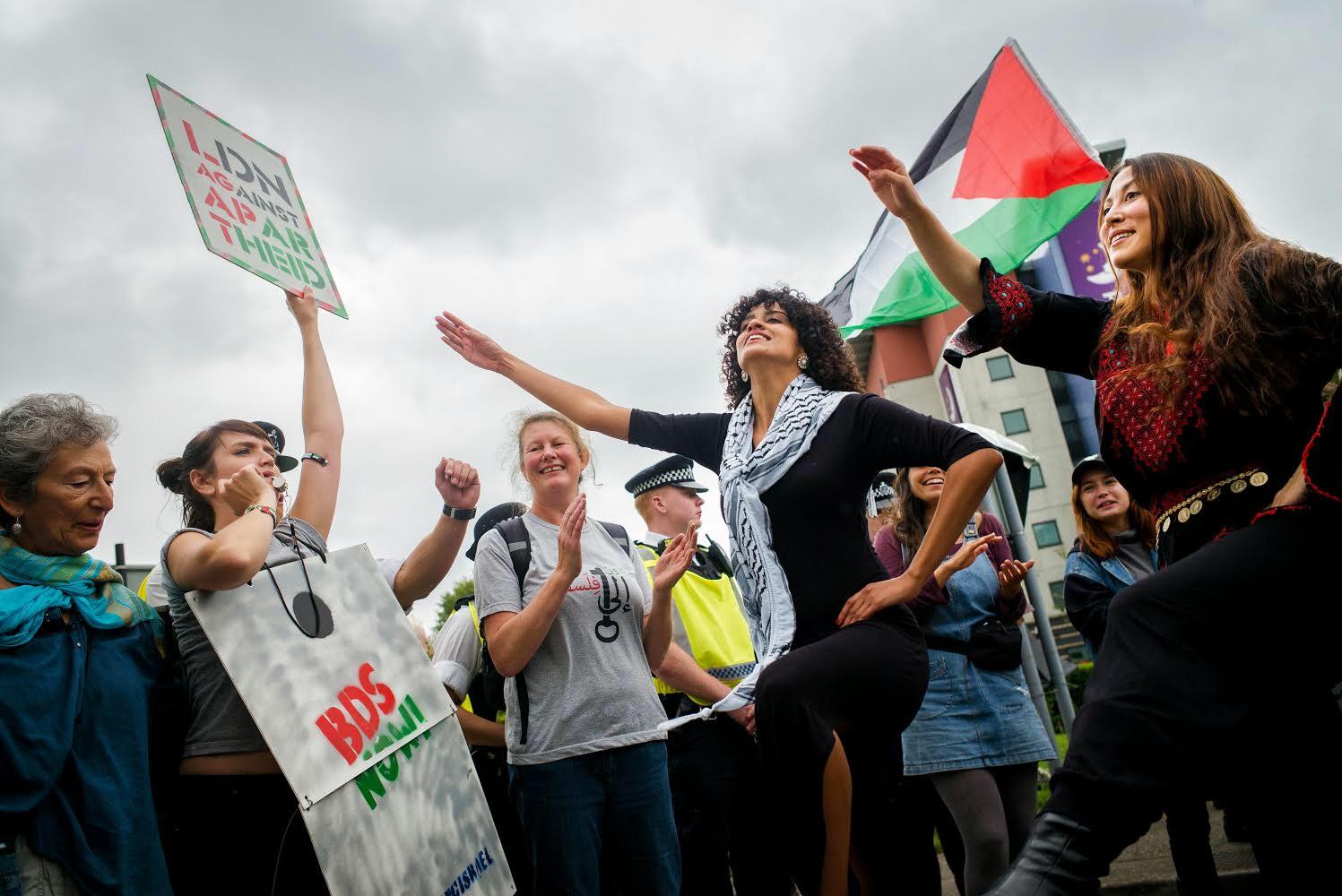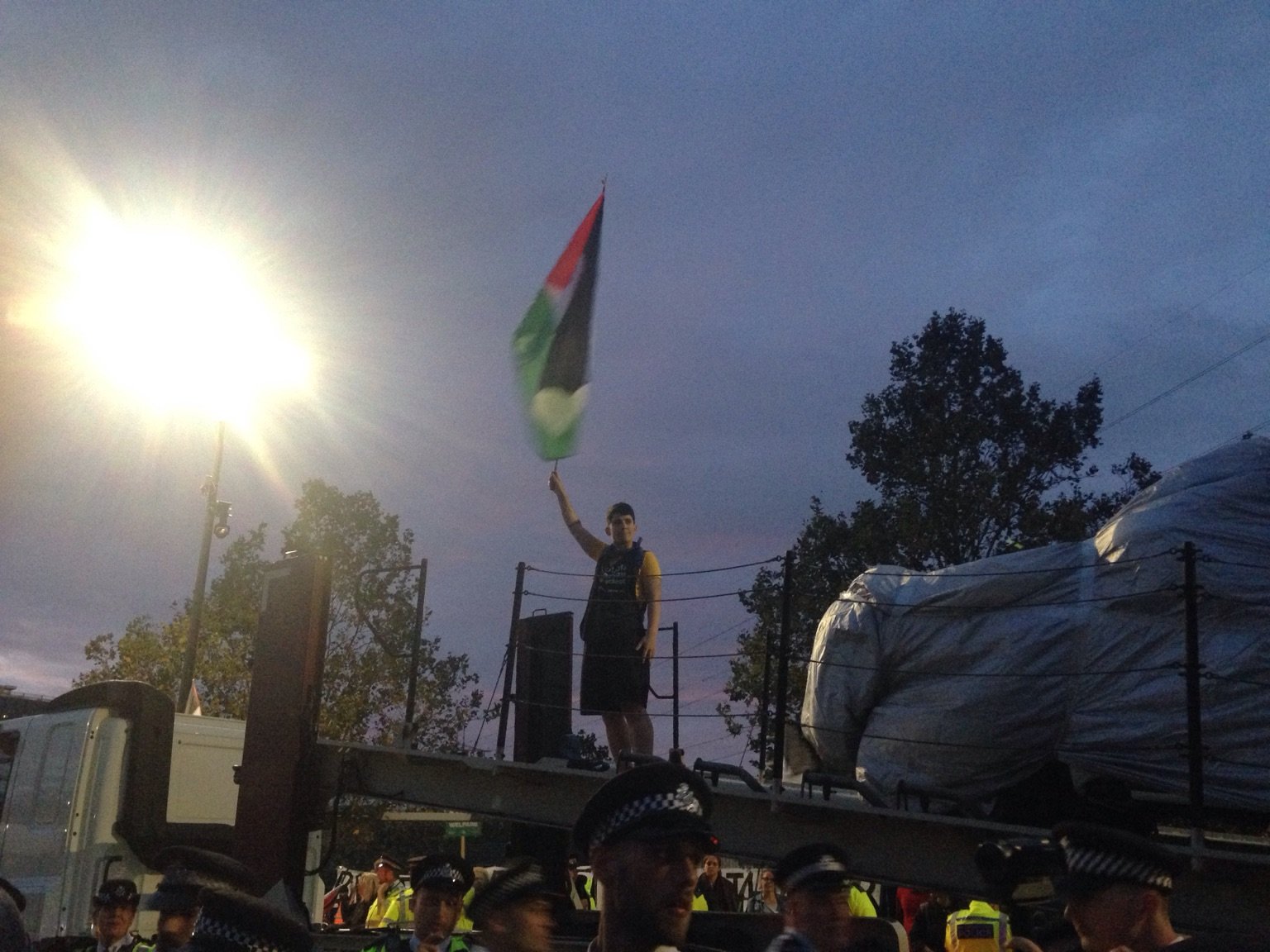 And this is just day one of a week of action!
Get involved
Excited to see all the action and want to get involved? Stop the Arms Fair will be at the Excel Exhibition Centre site in East London every day until Sunday 8th September.
Come and resist the arms fair in whatever way you can – join people on the street, help the welfare crew supporting people take action, or learn and connect with other activists in one of the week's talks or workshops.
Find out more and join in at stopthearmsfair.org.uk/join-in
Read more about the arms trade with Israel
#StopDSEI