Day two of the #StopDSEI week of action and the roads to the arms fair were blocked for hours at a time.
Today Muslim, Christian, Jewish, Buddhist, Quaker, Sikh, yogis, people of all faiths and none gathered to call for an end to the DSEI arms fair and all profiting from war.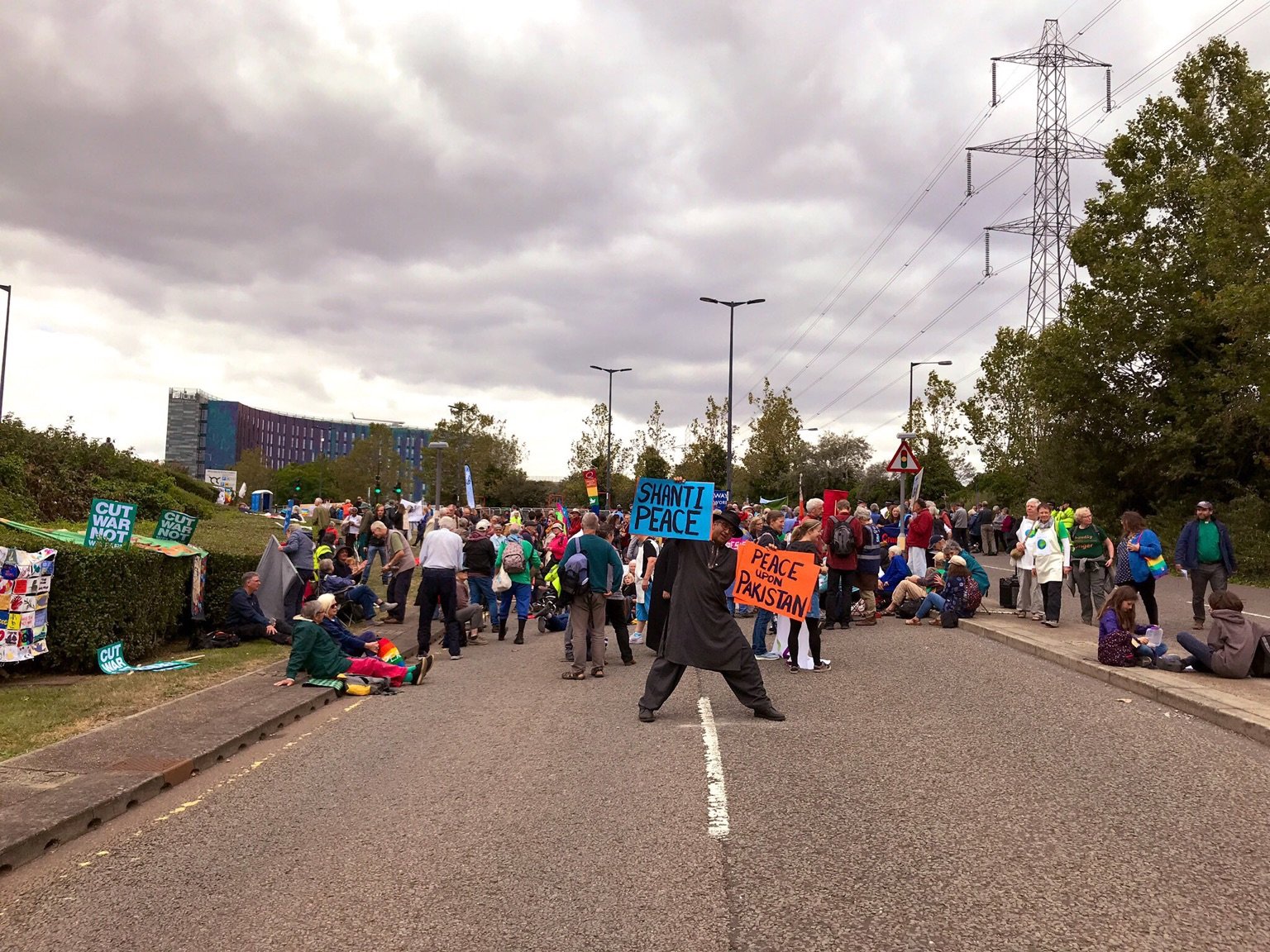 Activists were up early, blocking both entrances to the arms fair – holding the road for more than 3 hours!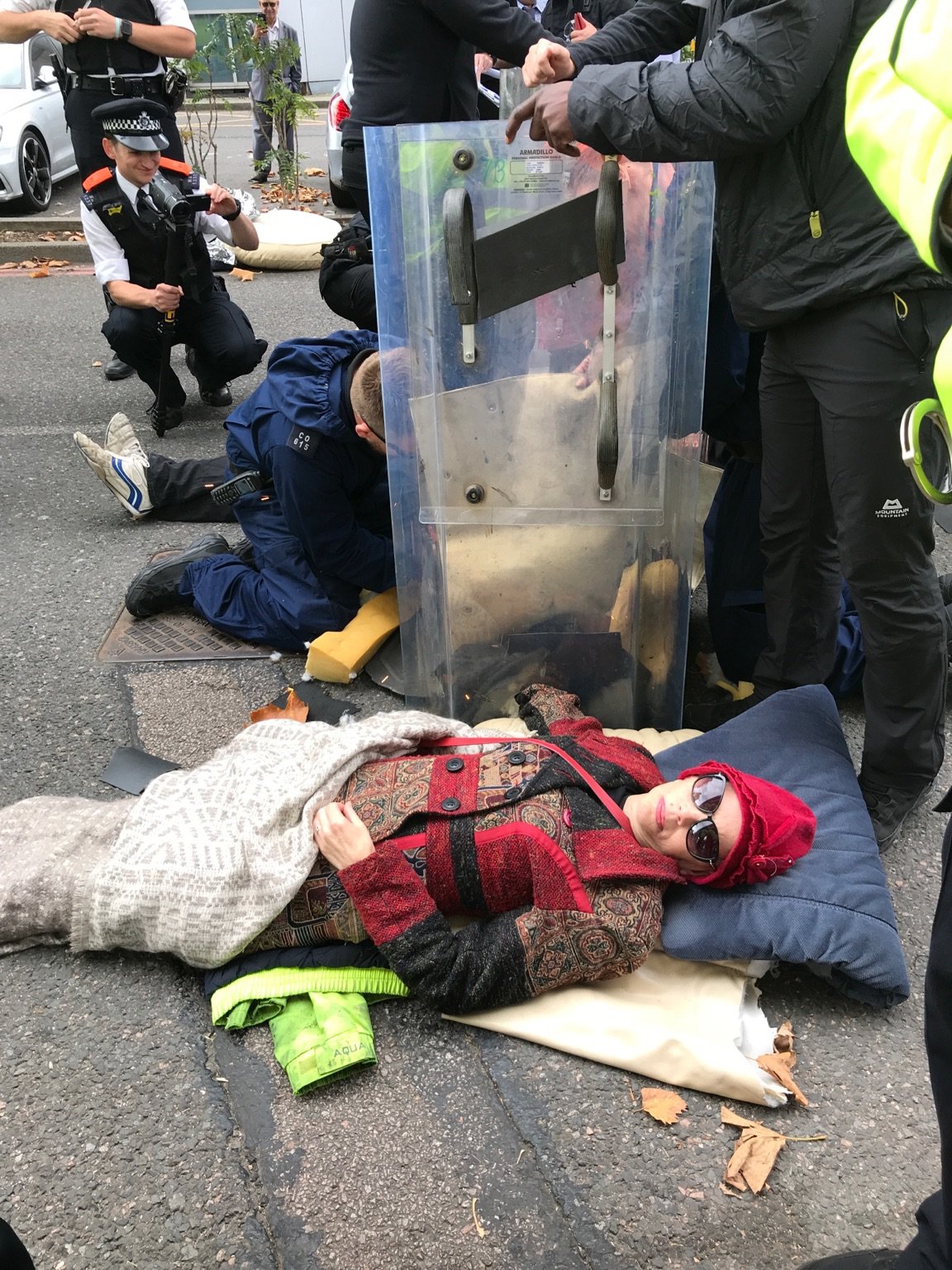 Using different traditions and rituals that mourn the loss of life, activists proceeded from different points to the entrance of the arms fair,  converging together to hear from those affected, bringing readings and prayers from their holy books and texts.
Roads were blocked by hundreds of Quakers, who held two huge Meetings for Worship at the gates to the arms fair.
Quakers from all over the country were also represented through contributions to beautiful 'mini-banners' to be brought together in a tapestry at DSEI. After the action they will be used around London to highlight DSEI and the impact of the international arms trade."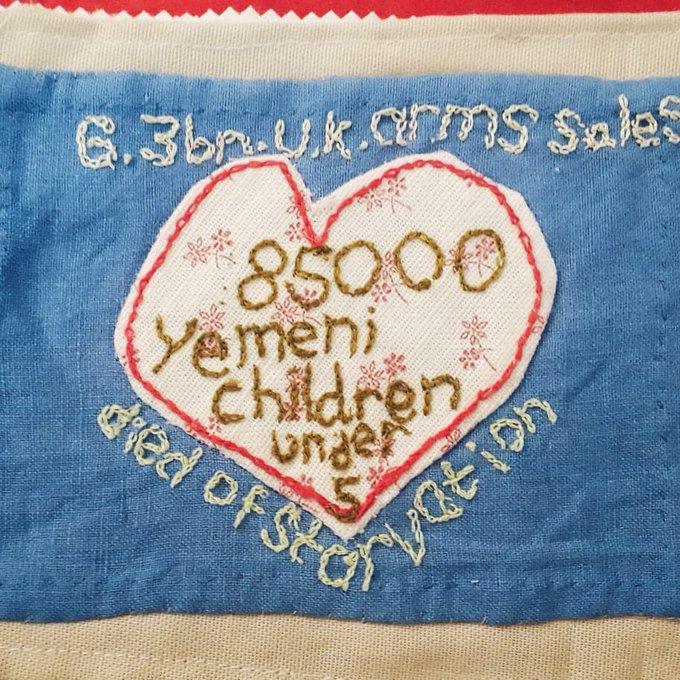 The East Gate of the arms fair was closed for more than 9 hours!
Get involved
Excited to see all the action and want to get involved? Stop the Arms Fair will be at the Excel Exhibition Centre site in East London every day until Sunday 8th September.
Come and resist the arms fair in whatever way you can – join people on the street, help the welfare crew supporting people take action, or learn and connect with other activists in one of the week's talks or workshops.
Find out more and join in at stopthearmsfair.org.uk/join-in
#StopDSEI