The struggle for climate justice and the struggle to end the arms trade are closely intertwined. When fossil fuel resources are extracted, land captured, and communities displaced by governments and fossil fuel companies, it is arms that make it possible.
Militarism also has a huge carbon footprint – the United States alone emits more climate-changing gases than most countries. The UK is another of the rich industrialised nations most responsible for creating devastating climate change, which is already hitting those least responsible the worst. Flooding and droughts, food and water shortages, and increased conflict over shrinking resources are predominantly hitting the least wealthy, and people of colour in the global south.
The fossil fuel and arms industries feed off each other, creating massive wealth for a minority of corporations and governments in the white global north, wreaking ecological destruction on the planet and risking millions of lives. Hundreds of activists were out in force on Climate Justice Day to demand an end to the DSEI arms fair and a call for climate justice.
The roads at each entrance were blocked for hours at a time, by sit-ins, 'lock-ons', bike rides, and this brave soul who locked themselves on to the bottom of a lorry: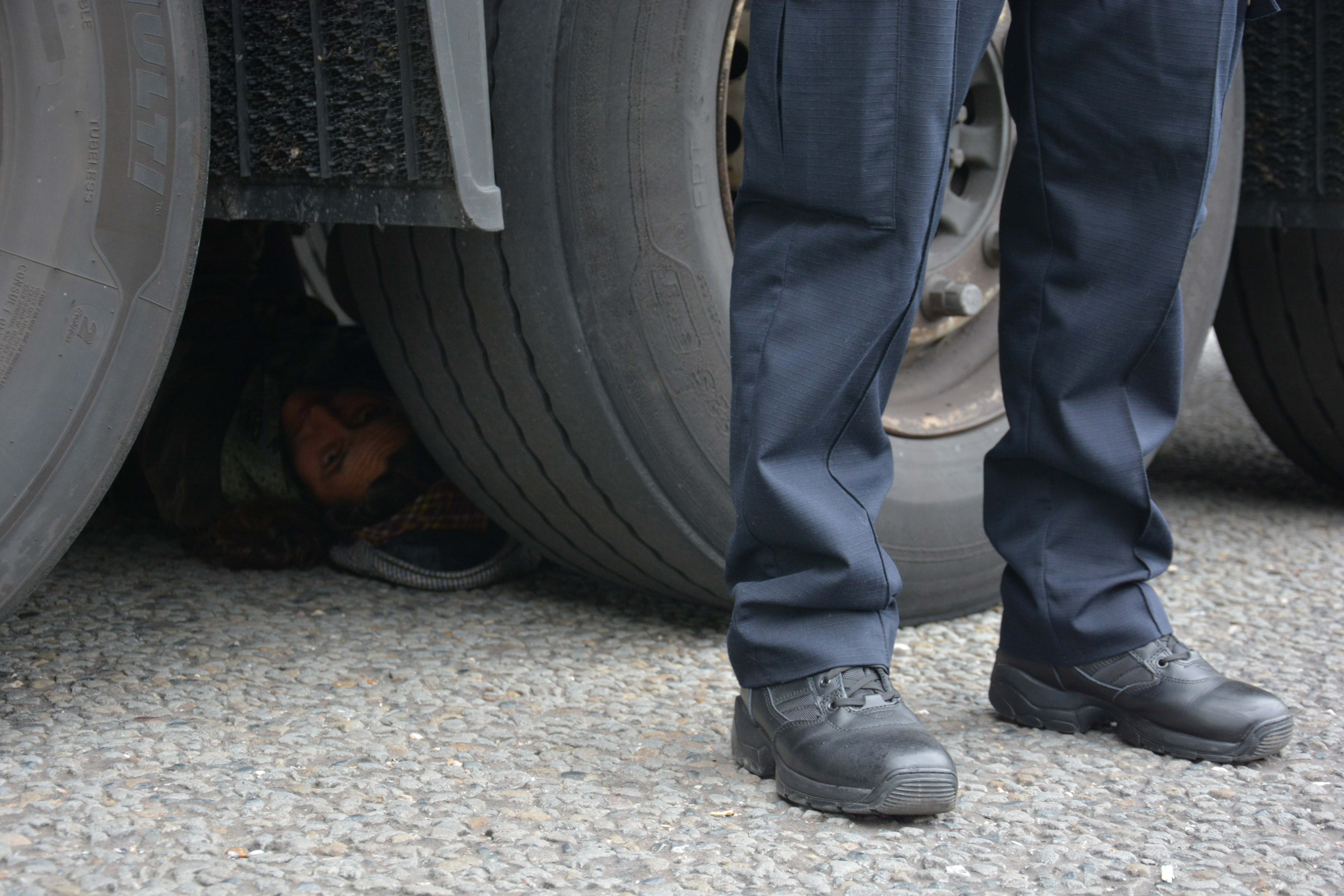 Bicycles not bombs! Stop the arms trade #StopDSEI #NoWarNoWarming @newham_nataf pic.twitter.com/VJwlwzr77m

— CAAT (@CAATuk) September 6, 2019
BP or Not BP cheered us up with a singing workshop, featuring a song using Arundhati Roy's words of hope after the Occupy protests, "Another world is not only possible, she is on her way."
While we were shutting down DSEI, we received messages of support and solidarity from Germany where hundreds marched against one of the country's biggest arms companies, Rheinmetal, as part of a parallel camp, 'Disarm Rheinmetal'.
As we protest to #StopDSEI #SolidarityWithoutLimits to our German family blockading one of the biggest arms companies in Germany. @REntwaffnen #RheinmetallEntwaffnen #RiseUp4Rojava #womendefendrojava https://t.co/oV0jj2AylU

— CAAT (@CAATuk) September 6, 2019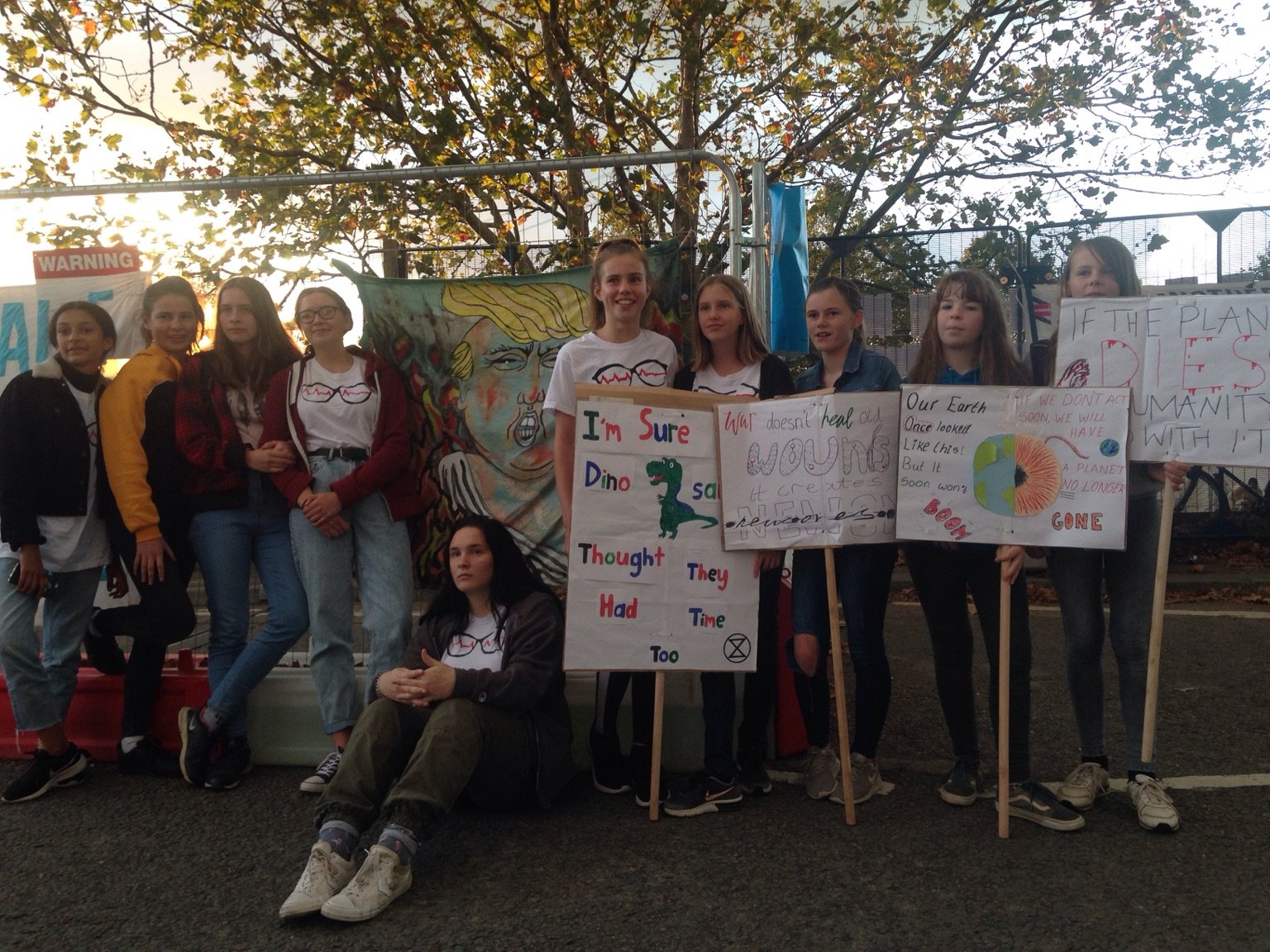 The day ended with dinner at the Peace Kitchen served by Newham Woodcraft Folk. Huge gratitude and love to this lovely lot and all the team from Woodcraft Folk, plus the many, many other volunteers making this week possible by giving welfare support, hot meals and drinks, legal observing, arrestee support, logistical support and so much more. Without your often invisible hard work, the week of action simply could not happen.