UK Defence and Security Exports
UK Defence and Security Exports (UKDSE) is a UK government body that exists to help the arms and security industries sell their products around the world.
It does this by:
coordinating government support, with access to the highest levels of government and the military
inviting military delegations to UK arms fairs
arranging UK delegations and/or exhibiting at overseas arms fairs (see UKDSE's exhibition calendar)
using the UK armed forces to demonstrate and sell weaponry for companies
identifying Key Markets for sales campaigns
implementing export campaigns for specific equipment
UKDSE is not interested in the human impact of the equipment it promotes. It exists purely to help the companies sell.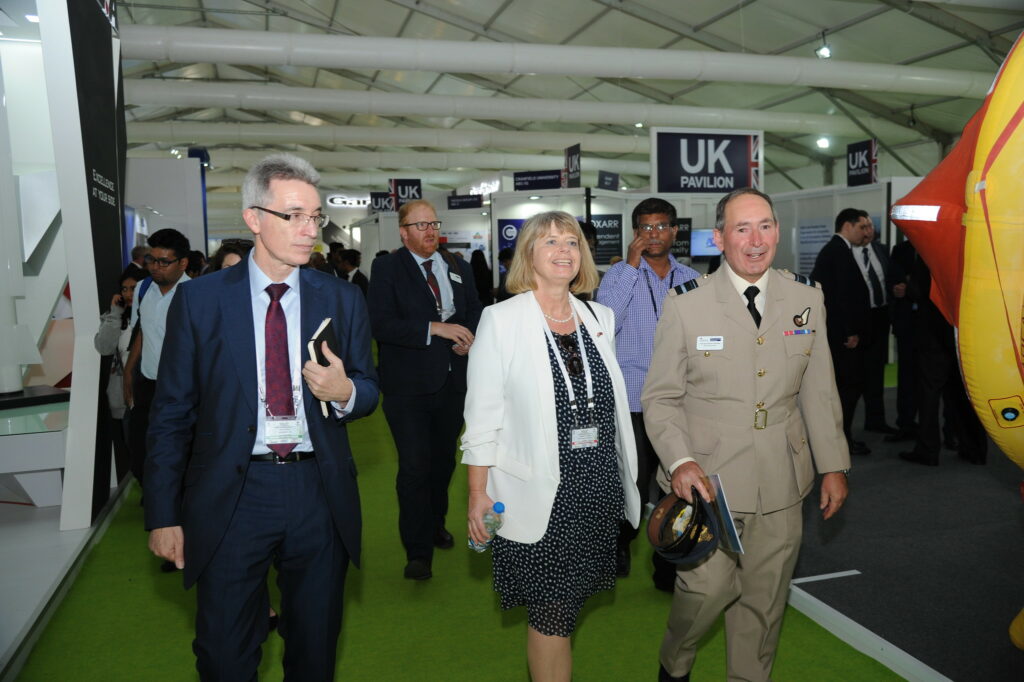 Staff and military support
UKDSE has a staff of around 110 including 18 military staff in its Export Support Team.
The Export Support Team is staffed by regular officers and soldiers and is a "unique and intrinsic part" of the organisation. This military team:
provides impartial military advice
assists with promotional material
gives demonstrations
hosts visits of foreign delegations
provides after sales training and support.
Royal Navy warships are also used by UKDSE to host Defence and Security Industry Days, where arms companies can display their products. These take place from Algeria to the UAE, Colombia and Singapore.
Promoting arms sales since 1966
A government department devoted to promoting arms sales has existed since 1966. From DSO to DESO, UKTI DSO to DSO, behind the various obscure acronyms these bodies have been at the heart of the government's support for the arms trade.